The rising prevalence of dementia in the aging U.S. population means a growing need for caregivers trained in dementia care. CareAcademy is now able to offer incredible content from Teepa Snow, one of the world's leading educators on dementia and dementia care, to bring high quality training to home care agencies across the nation.
Join CareAcademy CEO Helen Adeosun and Teepa Snow's Organization, Positive Approach(R) to Care to:
Learn about the Teepa Snow + CareAcademy connection
Learn more about Teepa's dementia care techniques and skills
Watch Teepa teach on the topic of how to navigate difficult situations related to dementia
Learn how you can use CareAcademy's platform to meet your caregiver training and upskilling needs.
About the Presenters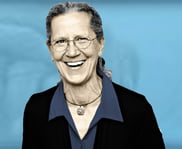 Teepa Snow is a world-renowned occupational therapist with 40 years of clinical practice experience, and is one of the world's leading educators on dementia and dementia. In 2005, she founded Positive Approach® to Care (PAC), a company that provides dementia care training, services, and products around the world.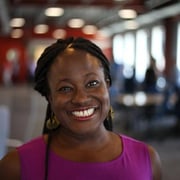 Helen Adeosun, CEO and Co-Founder of CareAcademy, has had a career in driving outcomes for adult learners and finding meaningful ways for them to engage in learning. She has worked with Teach for America, Boston Public Schools, and Pearson Education as well as a number of companies focused on caregiving issues. She holds a B.A. from the University of Notre Dame in Politics and Arabic Studies and an EdM. from the Harvard Graduate School of Education in Education Policy and Management.