The huge caregiver shortage and high turnover rates are a problem for everyone in the home care industry. If you've tried recruiting for Home Health Aides, you've likely seen this first hand.
Just creating a Home Health Aide (HHA) training program is difficult enough in itself.
What if you could use an expertly developed HHA program to train students and build a pipeline of students and home health aide talent?
Join Jennifer Waldron from CareAcademy to learn about how you can do just that! In this webinar, we'll be covering:
Home Health Aide (HHA) training program overview

Federal CMS compliance requirements

How colleges and home care agencies can partner to build a pipeline of students and home health aide talent
Webinar Event Details
Date: November 20, 2019
Time: 11:30am Pacific / 12:30pm Mountain / 1:30pm Central / 2:30pm Eastern
Location: Online (Go-to-Webinar)
Cost: FREE!
About the Presenters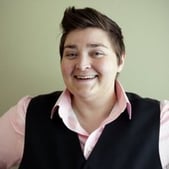 Jennifer Waldron, VP of Sales and Business Development at CareAcademy, has over a decade of experience in sales and business development with senior care owners and operators.

After being a professional caregiver working in a memory care community, Jennifer was driven to help senior care businesses meet caregivers where they are while helping business owners find operational efficiency through education technology.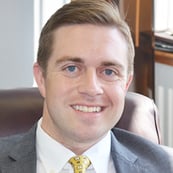 Best of Care, Inc. CEO, Kevin Smith, believes that a 360-degree approach is critical to serving the agency's aging and disabled clients, wherever they choose to call home.
Kevin played a critical role in expanding Best of Care's geographic reach. He oversaw Best of Care's 2013 acquisition of Boston-based Independence Home Care and 2014 acquisition of Westwood-based Access Home Care. To serve clients and their families on the Cape, in 2015 Kevin opened a Best of Care office in Dennis.