Are you spending money on marketing looking for clients, without realizing that your best marketing assets are your caregivers? Your caregivers can help you double your referrals if you know how to effectively use them as your marketing ambassadors!
Join Cheryl Hammons from Veterans Care Coordination to learn how to increase your referrals by:
Teaching caregivers how to represent your agency well
Using your caregivers to reach beyond your marketing
Showing off your well-trained caregivers


About the Presenters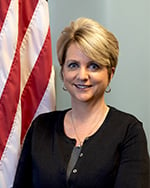 Cheryl Hammons is an experienced home care professional, published author, and frequent speaker. She has held several roles throughout her 11 years in the home care industry, including training, support, and operations. She currently serves as Strategic Partnership Director at Veterans Care Coordination, where she focuses on building value-driven relationships, developing revenue-generating programs, and creating educational materials for home care partner companies. Cheryl is the author of Embracing a New Normal: Dealing with Grief and Respecting Religious Differences in Home Care.