Finding caregivers has become increasingly difficult for Home Care Agencies...
But what if you could get twice as many applicants from your Craigslist, Indeed, Job Fairs, and your website?
In this interactive online workshop you'll learn a simple two-step technique that attracts the best caregivers in your service area AND motivates them to apply and interview quickly!
This little known technique is used by top companies in highly competitive markets, yet is not well known in private duty home care.
Gain an advantage over your competitors by registering now. This webinar is for home care agency owner, recruiters, and managers.
About the Presenter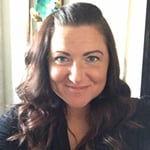 Stephanie Volk has over 6 years of experience in sales and business growth within the senior care industry. Stephanie became passionate about caregiver education after her grandmother needed someone to come into her home to ensure her safety. This ultimately led her to CareAcademy where she helps business owners upskill their caregivers through education technology.