COVID-19 Roundtable: Questions and Advice
Each week until the pandemic subsides, we're going to ask the questions you need help answering.
This webinar was originally presented on:
Date: Friday, April 24, 2020
As our nation and the world grapple with how to manage the COVID-19 pandemic, we're all looking for answers.
Register here for a live online supportive roundtable for home care agency owners and their caregivers. Every afternoon on Friday, we'll be hosting a live event with legal, medical and business community members and we need your help! You and our panel of knowledgable people are the ones who can answer some of the unknowns.
About the Panelists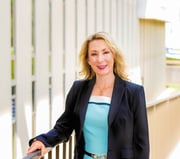 Emma Dickison is CEO and President of Home Helpers® Home Care. As an experienced franchise executive – both building emerging brands and leading organizations in mature industries – she offers a unique perspective on the challenges and opportunities of building successful businesses. Over her 30 year career, she's focused on moving people and teams beyond debate to a dialogue that addresses real-world issues and produces material results. Recognized by the IFA as their 2019 Crystal Compass winner, Emma's bold leadership built thriving organizations. Emma currently serves as the President of the Home Care Association of America's Board of Directors, a member of the International Franchise Association's Women's Franchise Committee and is co-chair of the South West Ohio Women's Franchise Committee chapter.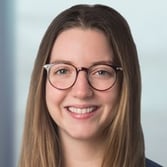 As an associate in the Securities & Corporate Finance practice, clients rely on Sara Ainsworth to work with Polsinelli's team of attorneys to analyze each transaction matter to develop a strategic approach to representation based on the client's immediate and long-term business and operational goals. Working closely with seasoned Polsinelli attorneys in the Securities & Corporate Finance practice, Sara helps deliver a range of legal services during the life cycle of the client's business—from selecting the appropriate choice of entity through to exit strategy, and assisting with the nuts and bolts of fund formation and fund transactions. Her practice focuses on: fund formation, including regulated funds such as Small Business Investment Companies, planning and executing capital-raising transaction, fund transactions, fund reviews and strategic investments, drafting and negotiating key commercial agreements, money service business and banking applications and registrations, and mergers and acquisitions and other strategic transactions.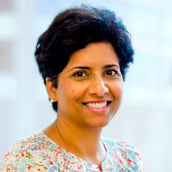 Dr. Madhuri Reddy, Chief Medical Officer and Co-Founder of CareAcademy, is a specialist in Internal Medicine and Geriatric Medicine, and holds appointments at Harvard Medical School & Hebrew SeniorLife. For years she has seen first hand the struggles that families and caregivers go through while caring for older adults. Dr. Reddy has published several research papers in prestigious medical journals, book chapters, and also a book for families/caregivers.
About Your Moderator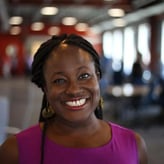 Helen Adeosun, CEO and Co-Founder of CareAcademy, has had a career in driving outcomes for adult learners. She has worked with Teach for America, Boston Public Schools, and Pearson Education as well as a number of companies focused on caregiving issues. She holds a B.A. from the University of Notre Dame in Politics and Arabic Studies and an EdM. from the Harvard Graduate School of Education in Education Policy and Management.