COVID-19 Roundtable: Questions and Advice
Each week until the pandemic subsides, we're going to ask the questions you need help answering.
Originally Presented on
April 17, 2020.
As our nation and the world grapple with how to manage the COVID-19 pandemic, we're all looking for answers.
Register here for a live online supportive roundtable for home care agency owners and their caregivers. Every afternoon on Friday, we'll be hosting a live event with legal, medical and business community members and we need your help! You and our panel of knowledgable people are the ones who can answer some of the unknowns.
The event will be recorded as a source of support for the community.
About the Panelists

Steve Smith serves as the National Program Director for the Home Health Care and Hospice commercial insurance programs at The Cincinnati Insurance Companies. Steve has been in the insurance industry for over 20 years and holds Chartered Property Casualty Underwriter (CPCU) and Associate in Management (AIM) designations. Steve is also a licensed insurance agent. Steve's expertise includes commercial auto, property, general liability, professional liability and crime. He spends extensive time staying on top of trends and changes within the home health care and hospice industries. His responsibilities include overseeing all aspects of the home health care and hospice programs for the company. He frequently delivers presentations on a variety of topics impacting the healthcare industry, including risk management and cyber liability. In his spare time, Steve serves on two non-profit boards within the greater Cincinnati area that focus primarily on helping those with special needs.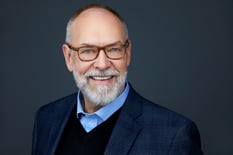 Doug Pace is the Director of Mission Partnerships with the Alzheimer's Association. In this role, he provides strategic leadership in quality, person-centered dementia care in long-term and community based care. Previously, Doug was the Executive Director of the Advancing Excellence in Long Term Care Collaborative (AELTCC). The AELTCC's major initiative was the Advancing Excellence in America's Nursing Home Campaign, a national campaign to improve the quality of life and quality of care for the country's nursing home residents. Prior to AELTCC, Doug was the Executive Director of the Long-Term Quality Alliance (LTQA). Before joining the LTQA, Doug was the Director of the Long-Term Care Solution Campaign at Leading Age in Washington, DC. He returned back to Leading Age in March 2008 after 18 months as the Executive Director of the National Commission for Quality Long-Term Care at The New School in New York, NY. Before joining the Commission, Doug was the Vice-President for Culture Transformation and the Director of Assisted Living and Continuing Care with Leading Age. Prior to joining Leading Age in June of 2001, Doug was the President of Leading Age Tennessee in Nashville, TN. He is a licensed Nursing Home Administrator who ran a 210 bed multi-level facility including a SNF, NF, a secured Alzheimer's unit and assisted living before joining Leading Age TN.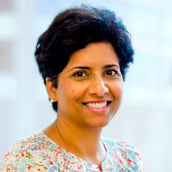 Dr. Madhuri Reddy, Chief Medical Officer and Co-Founder of CareAcademy, is a specialist in Internal Medicine and Geriatric Medicine, and holds appointments at Harvard Medical School & Hebrew SeniorLife. For years she has seen first hand the struggles that families and caregivers go through while caring for older adults. Dr. Reddy has published several research papers in prestigious medical journals, book chapters, and also a book for families/caregivers.
About Your Moderator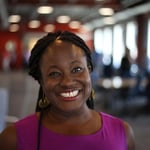 Helen Adeosun, CEO and Co-Founder of CareAcademy, has had a career in driving outcomes for adult learners. She has worked with Teach for America, Boston Public Schools, and Pearson Education as well as a number of companies focused on caregiving issues. She holds a B.A. from the University of Notre Dame in Politics and Arabic Studies and an EdM. from the Harvard Graduate School of Education in Education Policy and Management.