COVID-19 Roundtable: Questions and Advice
Each week until the pandemic subsides, we're going to ask the questions you need help answering.
Originally Presented on April 10, 2020.
As our nation and the world grapple with how to manage the COVID-19 pandemic, we're all looking for answers.
Register here for a live online supportive roundtable for home care agency owners and their caregivers. Every afternoon on Friday, we'll be hosting a live event with legal, medical and business community members and we need your help! You and our panel of knowledgable people are the ones who can answer some of the unknowns.
The event will be recorded as a source of support for the community.
About the Panelists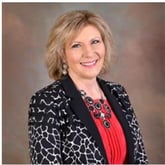 Sheila Davis, CHCE, COS-C, is the Executive Senior Vice President of Area Operations at Always Best Care Senior Services. Sheila is a healthcare professional with over 32 years of executive leadership experience with solid knowledge of health care opera­tions and comprehensive nursing care procedures. Sheila is active with both NAHC and the HCAOA and has most recently been appointed to the HCAOA Medical Advisory Council.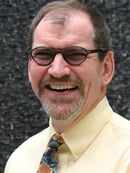 Tim Burgers is the Associate Director of the Home Care Alliance of Massachusetts, Inc. His areas of expertise include HR management, member communications, regulatory analysis, Medicare and Medicaid policy, private care management issues, and member services.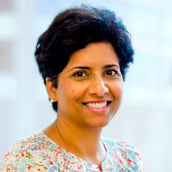 Dr. Madhuri Reddy, Chief Medical Officer and Co-Founder of CareAcademy, is a specialist in Internal Medicine and Geriatric Medicine, and holds appointments at Harvard Medical School & Hebrew SeniorLife. For years she has seen first hand the struggles that families and caregivers go through while caring for older adults. Dr. Reddy has published several research papers in prestigious medical journals, book chapters, and also a book for families/caregivers.
About Your Moderator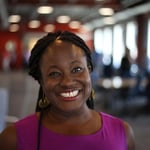 Helen Adeosun, CEO and Co-Founder of CareAcademy, has had a career in driving outcomes for adult learners. She has worked with Teach for America, Boston Public Schools, and Pearson Education as well as a number of companies focused on caregiving issues. She holds a B.A. from the University of Notre Dame in Politics and Arabic Studies and an EdM. from the Harvard Graduate School of Education in Education Policy and Management.