What does the new coronavirus (COVID-19) outbreak mean for your business?
The new coronavirus pandemic is serious, and its effects are rippling through healthcare.
Join CareAcademy's co-founders, Helen Adeosun, EdM and Dr. Madhuri Reddy along with Kevin Smith, CEO of Best of Care and President of The Home Care Aide Council, and Colin Zick, Partner and Co-Chair of the COVID-19 Task Force at Foley Hoag Law Firm for a panel discussion on the following questions:
How this will affect the home care industry?
What will this mean for your home care agency?
What are some things regarding business planning and health care planning you should take into consideration?
About the Panelists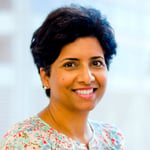 Dr. Madhuri Reddy, Chief Medical Officer and Co-Founder of CareAcademy, is a specialist in Internal Medicine and Geriatric Medicine, and holds appointments at Harvard Medical School & Hebrew SeniorLife. For years she has seen first hand the struggles that families and caregivers go through while caring for older adults. Dr. Reddy has published several research papers in prestigious medical journals, book chapters, and also a book for families/caregivers.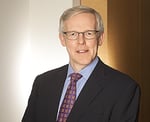 Colin J. Zick is a partner with Foley Hoag LLP, where he serves as Co-Chair of its Data Privacy & Security and Healthcare practice groups, and co-chairs its COVID-19 Task Force. His practice is focused on health care and compliance issues, and often involves the intersection of those two subjects in investigations, administrative proceedings or litigation. His work has had a particular emphasis on compliance issues related to life sciences, pharmaceutical and medical device companies, laboratories, hospitals, providers, and provider organizations. This compliance work includes helping clients establish and maintain effective compliance programs. He counsels clients ranging from the Fortune 1000 to start-ups on issues involving information privacy and security, including compliance with state, federal and international data privacy and security laws and government enforcement actions. He also frequently counsels technology and consumer-facing clients on issues involving information privacy and security (including the GDPR and EU-US Privacy Shield, CCPA, HIPAA and other U.S. federal and state data privacy and security laws, privacy policies, cloud security, cyber insurance, the Internet of Things, and data breach response). Colin also defends clients in disputes alleging kickbacks, overpayments, and billing and coding problems, and represents clients before state health care licensing and regulatory entities.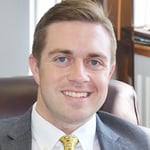 Kevin Smith is President of The Home Care Council and CEO of Best of Care, Inc. He believes that a 360-degree approach is critical to serving the agency's aging and disabled clients, wherever they choose to call home. Kevin played a critical role in expanding Best of Care's geographic reach. He oversaw Best of Care's 2013 acquisition of Boston-based Independence Home Care and 2014 acquisition of Westwood-based Access Home Care. To serve clients and their families on the Cape, in 2015 Kevin opened a Best of Care office in Dennis.
About Your Moderator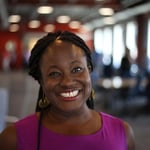 Helen Adeosun, CEO and Co-Founder of CareAcademy, has had a career in driving outcomes for adult learners. She has worked with Teach for America, Boston Public Schools, and Pearson Education as well as a number of companies focused on caregiving issues. She holds a B.A. from the University of Notre Dame in Politics and Arabic Studies and an EdM. from the Harvard Graduate School of Education in Education Policy and Management.