With Medicare Advantage changes and PDGM, 2020 is sure to bring many changes to the home care industry - including many mergers and acquisitions.
If you're thinking about buying or selling a home care agency, join this panel with Rich Tinsley, CEO of Stoneridge Partners, and Steve Clapp, CEO of Strategic Healthcare Advisers, to learn the answers to these questions:
What financials/metrics do you need to look at to evaluate a home care agency?
How should an agency prepare for a sale?
What are the financing options?
What red flags should you be on the lookout for?
And so much more!


About the Presenters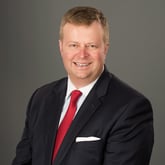 Rich has been in the healthcare industry for over two decades, joining Stoneridge Partners as President & CEO. Prior to Stoneridge Partners, Rich was Chief Development Officer for Signature Healthcare, a long-term health care and rehabilitation company with 142 locations in 11 states and over 22,000 employees. During his tenure with the company, Rich's focus was a disciplined and selective acquisition strategy, closing transactions on more than 45 facilities with $350+ million in revenue.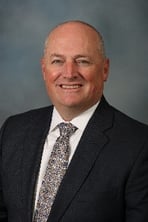 Steve Clapp has served as President and CEO of Strategic Healthcare Advisers since its inception in 2015. Prior to SHA, Mr. Clapp served as founder of two rural hospital companies that totaled $300 million in net revenue and 10 hospitals. Mr. Clapp began his healthcare career with a not-for-profit multi-hospital system rising to the position of Senior VP of Business Development. Mr. Clapp holds a Bachelor's Degree in Finance from Tennessee Tech University and an MBA from the University of Tennessee at Knoxville. He also is a Fellow in the American College of Healthcare Executives.