Which is better… to buy a competing agency or expand your service area?
That's one of the most challenging business decisions for home care agency owners today.
Join us in this webinar as Helen Adeosun, CEO of CareAcademy, hosts guest speaker Kevin Smith, COO and President of Best of Care.
Adeosun will interview Smith on:
How to evaluate your options and make offers
Market conditions and financial considerations
Red flags should you be on the lookout for
And so much more!
Buying or growing your home care agency can be an emotionally and financially constraining set of decisions. Join this webinar to get insights from a home care agency owner and financial specialist!
About the Presenters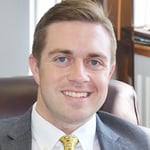 Best of Care, Inc. President and COO Kevin Smith believes that a 360-degree approach is critical to serving the agency's aging and disabled clients, wherever they choose to call home.
Kevin played a critical role in expanding Best of Care's geographic reach. He oversaw Best of Care's 2013 acquisition of Boston-based Independence Home Care and 2014 acquisition of Westwood-based Access Home Care. To serve clients and their families on the Cape, in 2015 Kevin opened a Best of Care office in Dennis.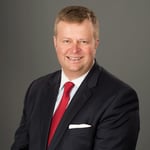 Rich has been in the healthcare industry for over two decades, joining Stoneridge Partners as President & CEO. Prior to Stoneridge Partners, Rich was Chief Development Officer for Signature Healthcare, a long-term health care and rehabilitation company with 142 locations in 11 states and over 22,000 employees. During his tenure with the company, Rich's focus was a disciplined and selective acquisition strategy, closing transactions on more than 45 facilities with $350+ million in revenue.